Some less happy news first. We have to cancel our tour plans this year because of serious illness of our booking manager. We wish him a fast recovery and we'll see you on the road next year again!
During the last couple of days we have started our work in Piglet Records Studios…it's time for drum and bass recordings! We have more than one hour of smoking hot music that we will record and we are really excited about getting started… We have been rehearsing for some time now so we are really super tight and ready to create magic. Prepare for some heavy shit!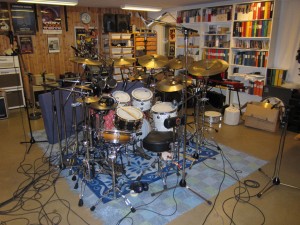 For updates faster than the speed of light and occult behind the scenes photos – keep an eye here and on our facebook .
/Gabbi