We have some acoustic parts left… First up is Simons seductive notes on the guitar. Let me show you a short summarize.
"What the f… Okey, cut/copy/paste/copy/paste/delete. Let's keep the beginning here and the end from there and the middle from there…no let's make the synthersizer play that part and maybe that part as well and the electric guitar can take this part. The perfect version!"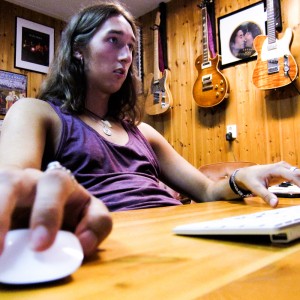 "Is this me playing..? I can't hear any acoustic guitar…"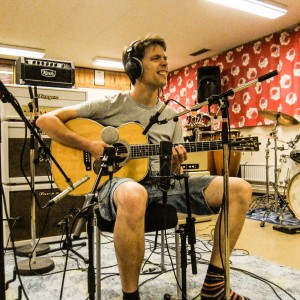 Actually I got to play some acoustic guitar as well…or to be true I more or less forced the others to let me do it. I realized that Simon would get all the attention from the girls out there thanks to his super sensual playing…well I just can't let him get all the attention so I had to play some exotic guitar by myself as well. Together we ended up with some really nice duo parts, for example one played on nylon stringed classical guitars in flamenco style. Can it get more sensual?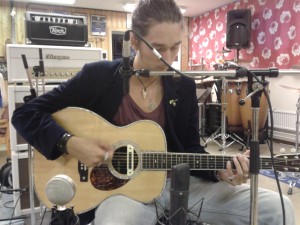 Here comes Part II from our video series 2013, enjoy it!
Updates from Piglet Records Studios will continue coming until we are done!
/Gabbi