Day 7
So yesterday we played at The Dog House in Nottingham, and it sure was a dog house! We had a great evening and gave 200% as usual.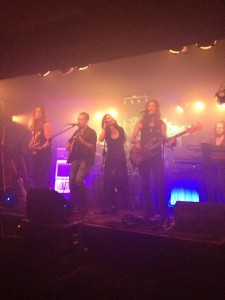 Actually we would like to dedicate a special thanks to two people that made this evening even better and that's Jack and Kate. They saw us on The Rigger a couple of days ago and liked us so much that they travelled with us all the way to Nottingham to see us again! Amazing, we have the best fans! Thanks guys and see you in Doncaster.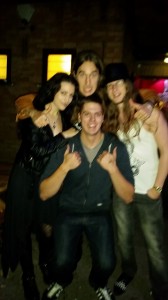 Day 8
Today we woke up in a warm and cosy bus, it's sunny outside! We took a walk, bought some coffee and surprised the sleeping beauties with coffee in "bed".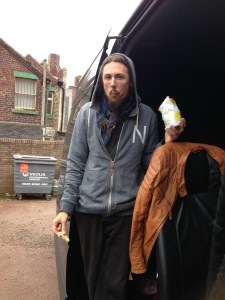 Now we've reached Boston and The Axe. It seems to be a nice town, cool venue. Let's see how tonights crowd will be. I'll get back when we're done!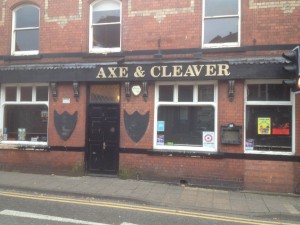 Liten men naggande god! That's a swedish expression that describes our crowd pretty good. Small but amazingly good. Thanks Boston, it was a great night on a great venue. Actually we were so smoking hot tonight that we put on the fire alarm! That's a good review.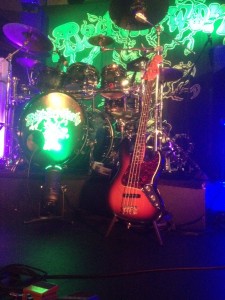 In the middle of our great experiences here in UK we got an email that made us thrilled:
"Today I received the new cd the band sent to me for my radio show Planet Prog in Milwaukee. I have been doing my radio show since 1977 or we could say 37 years.I have been sent many cd's some good, some great and some not so good. I have to say this is one of the best debut cd's I have heard in a long time and we will be playing it on my radio next week Sunday. You can listen in Milwaukee if you are there on 91.7 FM or online at wmse.org or check out the website at planetprog.com
Good luck to the band I wish you the best"
Don't miss to hear I Still Breathe on american radio nor come to any of our shows.
/Gabbi