Hey everybody!
Some days ago we ended the last rehersal before going on I Still Breathe Tour Part II. We're almost there and the waiting is driving us mad and even more hungry of getting on stage playing for you. You can really feel Simons hunger in this picture…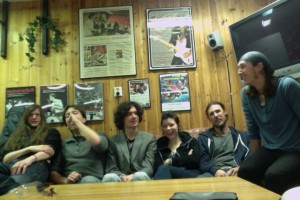 We're happy to announce the new companions for the tour: Malin Brudell on vocals and Joel Selsfors on keyboards. We're also pleased to have Fredrik Andersson with us as our sound engineer. It will be a blast to share this tour experience with them!
Great work Amanda Jenderbäck with this years tour poster!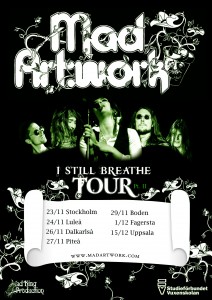 Keep your eyes open, we've just added some more shows to the tour schedule and there are more to come. Don't forget to buy a ticket to Sweden Prog Fest, the happening of the year in Stockholm! You can buy it HERE.
See you on the road soon! /Gabbi