Four weeks has passed since our tour final in Uppsala and we've been busy since then trying to catch up with "real life", Christmas and everything…you know the deal! But we've also been working with lots of Mad Artwork stuff, mostly after-tour-work but also some really exciting things. Let me put it this way: We're really looking forward to a new Mad Artwork year!
Tour final
I got really sick the day before our tour final. When I woke up on the gig day I really felt "oh no, this wont work, I'm done". My throat really hurt and my head felt like a balloon. But after a hot shower I felt a bit better and went down to the venue. When I came there I got a reception from a hall full of people, all eager for the show to begin…it was really crowded! My sickness disapeared at once and I felt this was going to be an amazing evening. And it was! We played as good as you're supposed to at a tour final (maybe even better) and the audience was great.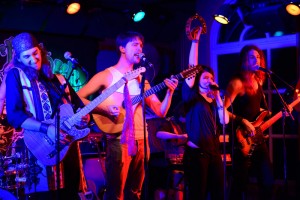 THANKS to all faithful fans that always show up, it's really heart warming! And welcome, all new fans, we're looking forward to a future with you!
A BIG congratulations to our great drummer, Ante. He received a massive and prestigious award from Kungliga Musikaliska Akademin a couple of weeks ago. He deserve it big time!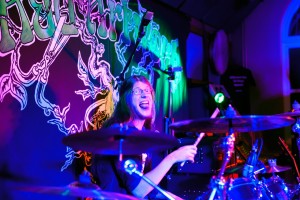 At last: Happy Mad Artwork Year 2013! It'll be Mad Artwork´s 7th year and we will celebrate it in different ways. The first thing we can reveal is that I Still Breathe Tour Part III will take place this year. We will keep you updated with more surprises, we'll just keep some of them bubbling a little bit longer first…
Here's one more review of our tour opening at Sweden Prog Fest, Kulturbloggen.
/Gabbi