In opposite to studio report #1 we have only loads of good feelings and news to share with you!
We are now done with all drum and bass recordings, seven of seven songs are successfully recorded! Possibly, perhaps, maybe it could exist a drumsolo…and a bass solo somewhere. Everything to please Daniel and Ante? No, this will blow your brains out!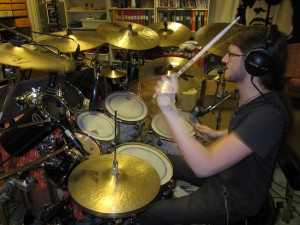 We are really satisfied with the result, the sound is heavy and wide. What more can you wish from drums and bass? Daniel Bergstrand seems to be happy with our work as well and that's a big relief for me. Since he's famous to accept nothing than the best it feels promising.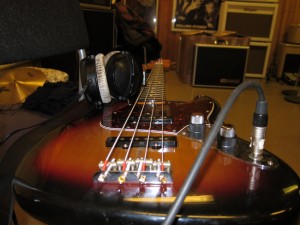 In a short while it's my turn to start up the electric guitars and I'll make them scream! It's exciting to work with these recordings because we still don't know where they will end up. And we can feel in the corner stones that this material breathe an unleashed madness and this is the start of the new sound of Mad Artwork.
A while ago we sent some promo packages away…in next update I will tell you the result!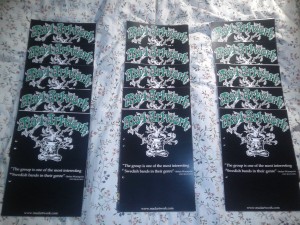 /Gabbi