The album is out! We had an amazing release party, this was an extra special evening for us and we thank our friends that joined us on stage and all of you who came to the party – it was a blast!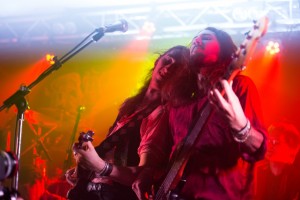 We have also received several more great reviews: Sweden Rock Magazine 8/10, Metal-Temple 8/10, UNT 4/5, Slavestate Magazine 4/5, Spader Ess 4/5 and several more. I will come back with the exact links in a few days when I've solved the link-problem…
Just a few hours before takeoff! It's a big day for us. And this we want to share with all of you who are interested but can't attend the shows, so we'll do as usual – a tour diary. Which obviously will start tomorrow…we will share pictures, feelings and other fun things that only happens on the road. So keep your eyes open!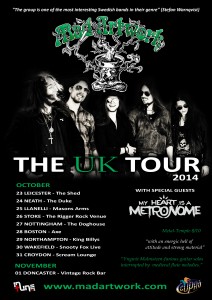 /Gabbi