It feels great to be on the road again, how we have missed it…while reading our tour diary you'll understand why.
Day 1 
We are on tour!



We started with loading the bus and realized that we are bringing pretty much gear, or is the bus simply too small? We'll see during the week… After leaving Uppsala around 3PM we started our journey to Stockholm where we were supposed to pick up Ante along with his drums and Fredrik (keybaord-guest)…we didin't really understand that we had a journey a'la 2000 kilometers ahead of us.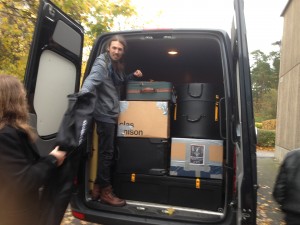 We drove through Sweden and half of Denmark before we decided to sleep. The clock was 4AM. So we slept our first night in the bus, all six of us. Simon got the wild card to sleep in the trunk with all gear.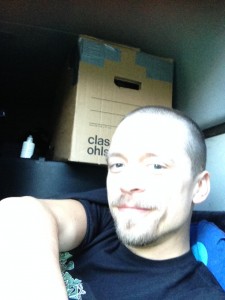 Day 2
The adventures continues.
We woke up at 9AM and started driving immediately, we didn't stop until we reached Germany and all of us was wolf-hungry. This was the first time we saw sun on this trip, in Sweden and Denmark it was raining constantly and it was also the first time we had time to sit down and speak properly with our tour comrades in My Heart is a Metronome, great guys check them out!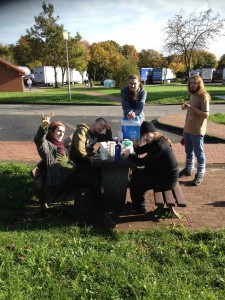 Germany is big…Netherlands and Belgium are pretty small on the other hand and finally we ended up in France. We came to Calais where we were going to take the ferry, or that's what we thought. When we went in to buy tickets we got to know that we were in Dunkerque and the ship doesn't leave until 2AM, damn! Let's drive to Calais and try to catch the ferry at 1AM (the clock is now 12AM and it's 30 minutes drive to Calais). We got to Calais and met the nice border police that wanted to search our bus and was a bit skeptical about our madrass and sleeping bag in the trunk…and of course we missed the ferry! Next up ferry at 4AM!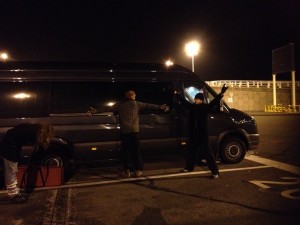 Day 3 
We woke up in the port after a nice sleep in the bus. We have reached our goal, ENGLAND! Only four hours to Leicester. And we need to drive on the left.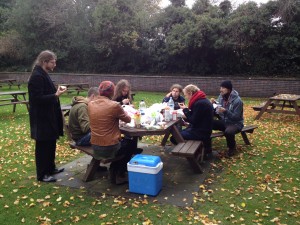 We played our first show at The Shed in Leicester, it was a great venue. Unfortunately there was some indian christmas going on in town so our crowd was a bit smaller but incredible! We got amazing feedback and will definitely come back to The Shed. It was a good start of this tour.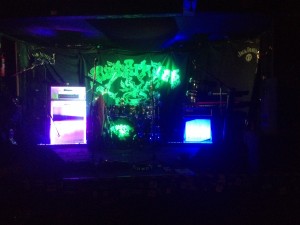 Day 4 
We have just entered Wales, the landscape is beautiful, the fog is lying thick over the mountains. It's amazing, a dream coming true being here playing our music to the UK-music lovers. We reached Neath and everybody seems to know we're coming, that we're from Sweden and that we're looking for The Duke. The best welcome! We have been driving around the neighborhood a couple of times looking for a sign with The Duke, no sign. We finally got help to find the big dark house with no sign. When we started to load our gear we discovered The Duke is as dark on the inside as the outside… Good luck building the stage here!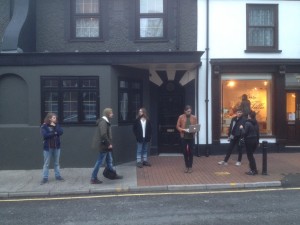 We ate our first fish 'n chips at a cosy pub and spoke a bit to some fans that was really excited about the show tonight. Living the dream! I'll come back when the show is over.
So the show, our first in Wales, was AMAZING. It was totally great. We could touch the energy in the air. This evening was worth every kilometers drive from Sweden and we can't wait for tomorrows show in Llanelli!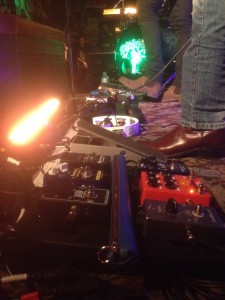 We have had some trouble finding internet, hopefully it'll get better but here's our first four days on the road! We'll do our best to keep you posted and you guys make sure to load up for our upcoming shows!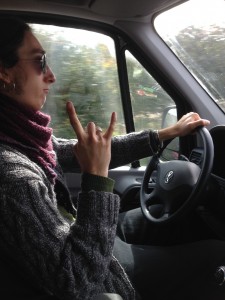 /Gabbi & Mad Artwork