An amazing year comes to an end. Great fans, great release, great tour, great shows, great reviews, we could say we're happy and it would be true but an understatement. We're very excited about what's coming next.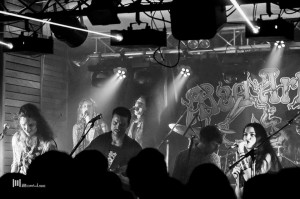 photo: Palli Kristmundsson 
We would like to say a big THANKS to all of you who loyally supports us every year and all of you who we have met on the road this year. See you all on the other side, now we're taking a christmas "break"…which means we will work with things you won't see, yet.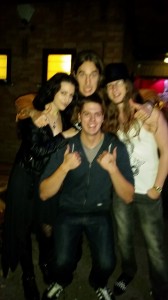 We can already announce some tour dates for the spring, there are more to come and these we will reveal later.
We would like to end this year with a quote from one of the many amazing reviews we've received.
"I didn't believe there exist anything like this in Sweden. But the singer says they're from Uppsala. After I've been listening for a while I can only state that I didn't know we have a Led Zeppelin in Uppsala."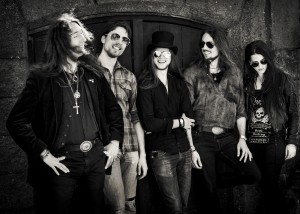 photo: Adam Vadi Dris
Mad Christwork!
/Andreas, Daniel, Gabbi, Simon & Tezzi